Posted by Jordan Leisinger - Conquest Outback on Jun 09, 2023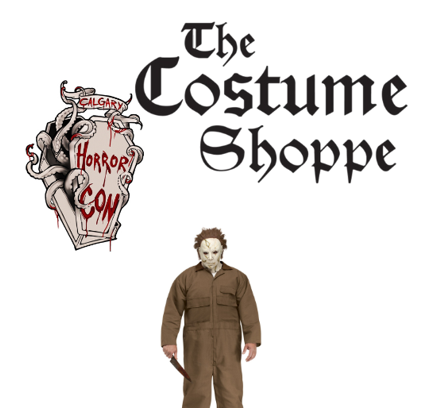 Horror Con Calgary | Fear-Filled Thrills at Horror Con!
Horror Con Calgary | Welcome to the dark and thrilling world of horror at Calgary Horror Con, the first and largest convention in Canada dedicated to all things horror. This incredible event brings together horror enthusiasts from across the country who share a deep love for the genre and its various forms, including cinema, literature, live performances, and art. In this post, we dive into the spine-tingling details of Calgary Horror Con and how The Costume Shoppe is playing a crucial role in bringing your darkest nightmares to life.
A Frightfully Fantastic Convention Experience
Calgary Horror Con it's not just any ordinary convention; it's a gathering of the horror community. Born from the passion of a group of dedicated volunteers and the support of talented local artists in Alberta, this convention has grown into a must-attend event for horror fans. The convention showcases an impressive lineup of celebrity guests, vendors offering unique horror-themed merchandise, engaging panels, and the international film festival that celebrates the art of horror.
Unleashing Your Inner Monster
At Horror Con Calgary, The Costume Shoppe will have a dedicated table where you can explore a wide range of terrifying masks, weapons, and other spine-chilling items. Step into the shoes of iconic horror villains like Michael Myers or Ghost face with their meticulously crafted masks and replicas of weapons. The Costume Shoppe is committed to providing horror enthusiasts with the highest quality costumes and accessories to create an authentic and unforgettable horror experience.
Visiting The Costume Shoppe's In-Person Store
The terror doesn't end at Calgary Horror Con. The Costume Shoppe invites you to visit their in person store located on,4307 Blackfoot Trail SE, Calgary. Their physical store offers an even wider selection of horror-themed costumes, accessories, and props to help you perfect your spooky ensemble. Whether you're attending the convention or simply looking to enhance your personal collection of horror memorabilia, The Costume Shoppe has everything you need to embrace your inner monster. The Costume Shoppe has the perfect complimentary masks for you to bring to the event, Masks and attire such as:
Michael Myers masks and attire.
Ghost face masks from the movie Scream.
The Michael Myers mask from the movie Halloween Ends
And so much more, this year's Horror Con in Calgary is bound to be the best one yet.
Immerse Yourself in the Horror Community
Calgary Horror Con is more than just a gathering of fans; it's a community that celebrates the macabre and the terrifying. Engage in conversations with fellow horror enthusiasts, attend panels featuring industry experts, and explore the vendor booths for unique horror treasures. The convention's international film Festival showcases a diverse range of horror films, offering attendees the opportunity to discover new and thrilling cinematic experiences.
Nonprofit and Volunteer Driven
Calgary Horror Con is not driven by corporate interests; it is a non-profit organization run by passionate volunteers who share a love for the horror genre. The dedication of these individuals ensures that every aspect of the convention is created to provide the ultimate horror experience for attendees.
Conclusion
Calgary Horror Con stands as a testament to the vibrant horror community in Canada. From its humble grassroots beginnings to its current status as the largest horror convention in the country, it offers a gathering place for fans of all things dark and terrifying. The Costume Shoppe's presence at the convention adds an extra layer of excitement, providing horror enthusiasts with a wide range of masks, weapons, and accessories to fully immerse themselves in the world of horror. Whether you're a diehard fan or new to the genre, Calgary Horror Con and The Costume Shoppe are ready to unleash your horror fantasies.
Join the community, explore the vendors, and celebrate the art of Horror at this unforgettable event starting June 17 and running till June 18.