Posted by Madison on Mar 18, 2018
With spring right around the corner, the warm weather brings with it a cornucopia of events and activities! Each year the city of Calgary and surrounding area grows larger, bringing with it more opportunities to dress up and celebrate together as the YYC community!
In the north end of Calgary the Rec Room has made a name for itself as a new and popular venue! With plenty of events to choose from, consider pulling on some 50's style garb and rock out to local Rockabilly music at the Spring Swing on March 20th!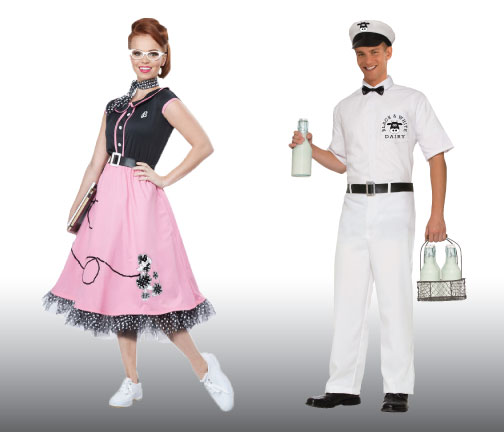 Channel your inner Danny Zuko, or become a poodle skirt sweetheart to rock the night away!
Or, if you aren't much of a dancer but appreciate cinema head on down to the Beetlejuice 30th Anniversary Screening on March 30th! With live music afterwards to liven up the night, dress up as your favourite character from the film and revisit a cult classic amongst friends!
We've got you covered with Beetlejuice costumes, face paint, and black accessories!
For a luxurious experience that will give you a taste of the Victorian era, why not consider checking out the Pride & Prejudice Ball on June 9th for authentic dancing, live music, food, and fun! Hosted by Regency Encounters at the Fairmont Palliser downtown, this event also offers dance lessons leading up the big event to ensure you stand out!
If the idea of this Calgary hosted ball excites you, consider coming down to The Costume Shoppe on May 5th and 6th for the Regency Era Costume Fair! Working together with Regency Encounters and Karries Costumes, this event will certainly take you back in time!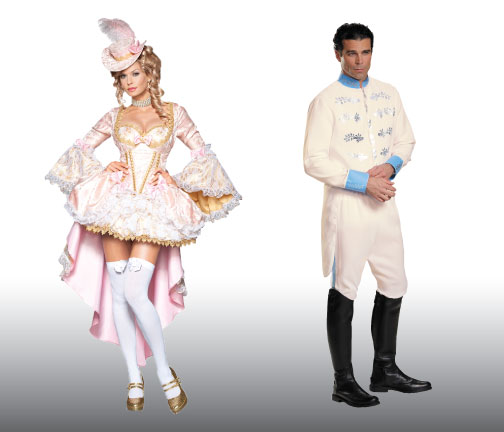 With plenty of top hats, and old fashioned costumes and accessories you will definitely look your best!
On March 24th, the Calgary Roughnecks are facing off against the Toronto Rock's at their Superhero Party! Dress up as your favourite superhero and head to the Scotiabank Saddledome for the chance to win prizes and have fun!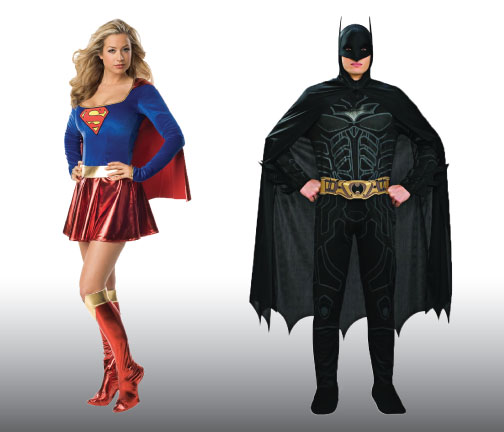 With plenty of superhero themed costumes and accessories, you'll be ready to party and fight crime in no time!
On May 6th the Aveda Institute of Calgary is hosting a Great Gatsby 20's Charity Event! If the thought of fringe and frocks get your heart pumping, consider buying a ticket and participating in their auction with all proceeds going to WaterAid.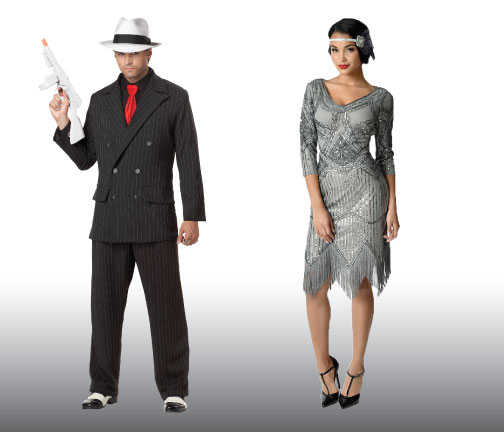 We have a huge selection of roaring 20's themed costumes to jive you up for the dance floor!
Closer to the summer geeks and nerds can unite at both the Calgary Expo in April, and Otafest convention in May! These popular large scale events challenge creativity with breathtaking cosplays and costumes from all ages! Whether you dress up for a costume contest or to pay homage to your favourite show, check out all the activities these events have to offer!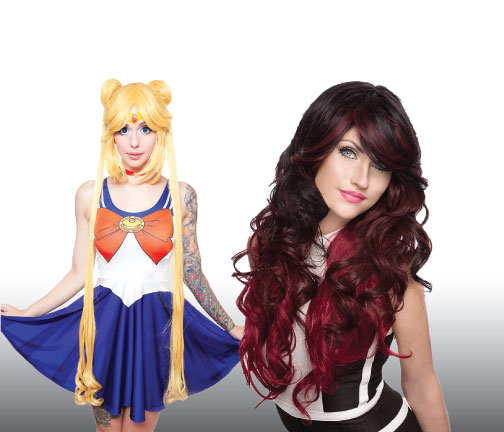 With a large selection of Rockstar and character wigs, your outfit will definitely be detailed and memorable!
We love reasons to dress up! If you would like your event to be featured on a future post, please contact us at events@thecostumeshoppe.com!