Posted by Margot on Nov 28, 2014
We have real ugly Christmas sweaters that you can rent! Call us 403-571-2466 or come on in and have a look!
Originally, the Christmas Sweater wasn't necessarily regarded as ugly. It was something that your aunt wore to family Christmas functions and probably to work, too. Snicker. That was the 80s and maybe the 90s, too.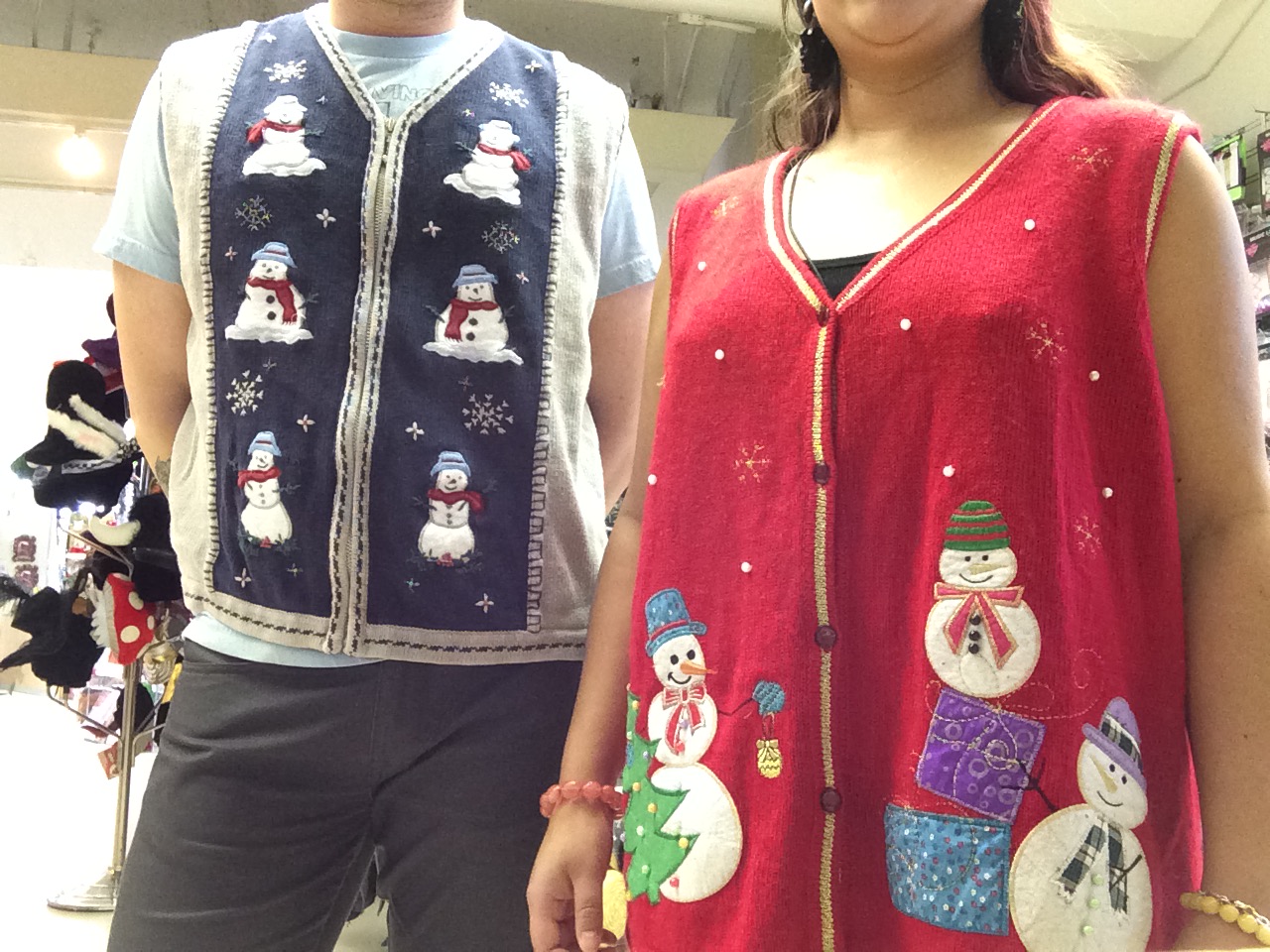 Today, the Ugly Christmas Sweater has a whole new life. There is a national ugly Christmas sweater day, if your company has a casual Friday tradition, here's your chance... wear an ugly Christmas sweater to work on December 12th. Ugly Christmas Sweater parties abound and you can rest assured that showing up at virtually any Christmas function this year, an authentic ugly sweater will be appreciated by everyone around.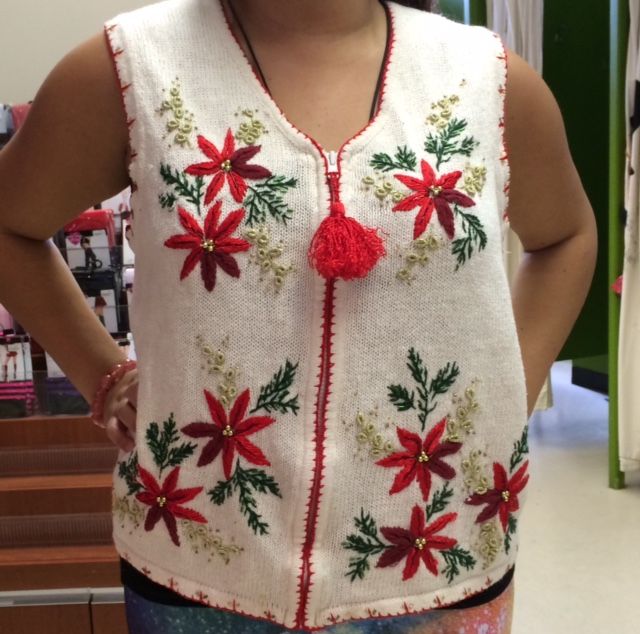 The Costume Shoppe has acquired a stunning assortment of the ORIGINAL ugly Christmas sweaters... these are the real thing, cotton Christmas theme sweaters from days gone by. And, they are available to rent.
Whether you like snowmen, penguins, christmas trees or Santa on your sweater, we've got them. Looking for a stylish ugly Christmas sweater vest? Yes! We have them. Looking for something with rhinestones, beads, pom pom on the zipper pull. Yes, of course, we have those options in our Ugly Christmas Sweater rental collection. Something to fit everyone. Want to see what's available? Check out our Pinterest Ugly Christmas Sweater album, everything you see there is available to rent here at The Costume Shoppe.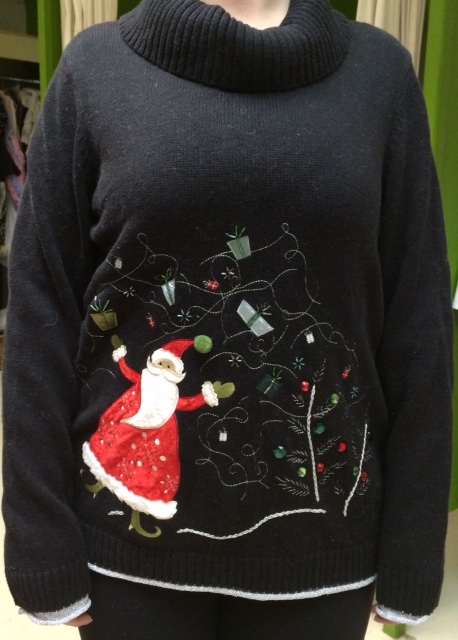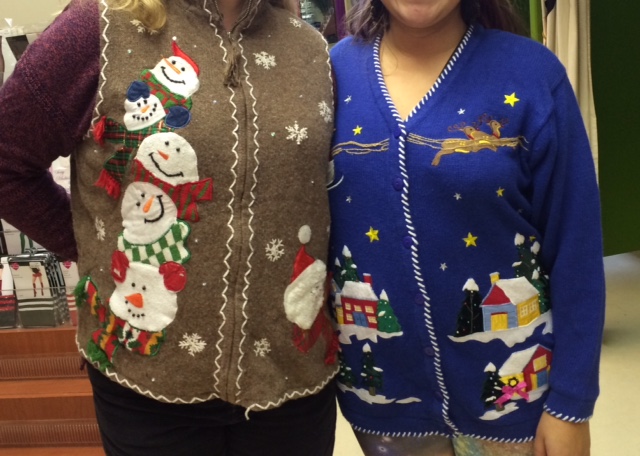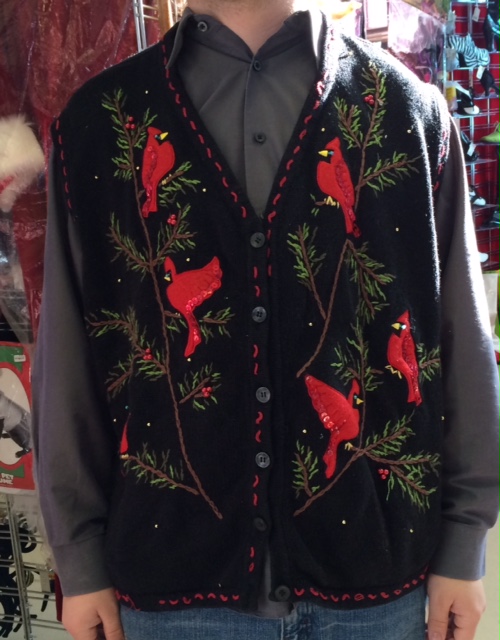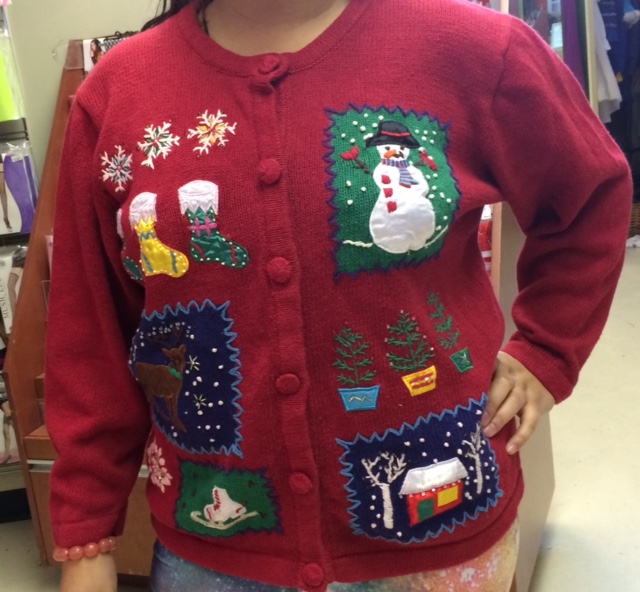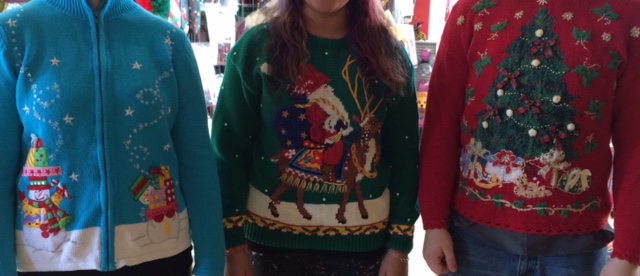 In addition to the original one-of-a-kind Christmas sweaters that we have available to rent, we also have brand new current day funny ugly Christmas sweaters that you can buy, check them out here: Ugly Christmas sweaters to buy.