Posted by Madison on Dec 24, 2018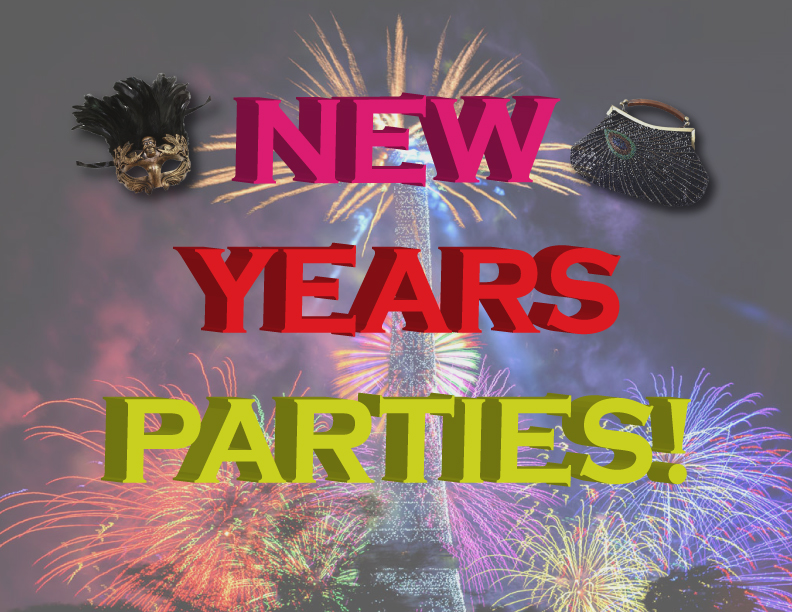 The year of 2018 has been one of tremendous progress and tremendous controversy. From worldly politics to pop culture trends, the overload has left many excited to press the refresh button and enter 2019! With January 1st fast approaching, it's time to consider what your plans will be and if you'll need a little extra bling to stand out during that final countdown.
When it comes to New Year's parties, the tradition we all know and love is actually quite new historically. For hundreds of years different civilizations celebrated their own versions of the holiday, which varied throughout the months instead of the static date that most of us, are aware of today.
In modern times New Years has become synonymous with fireworks, cocktails, and fun outfits, making it a well enjoyed event overall. It seems that every January more and more people host gatherings, and establishments put on special events, often under clever themes and classic aesthetics.
Whether you are looking for ideas for your own New Years extravaganza, or are browsing around for the perfect piece, check out the categories below and get inspired to start the next twelve months out right!
Masquerade Ball:
A classic party theme, a typical Masquerade Ball is elegant and formal while playing off historical aesthetics and charm. Whether you head out in an elaborate outfit decked in lace and sequins, or grab a simple mask to ironically wear while you mingle, you'll fit in seamlessly and feel ready to party into the next calendar year.
The Roaring 20s:
Grab your giggle water, and head out to get zozzled this New Years with the well beloved theme of the roaring 20's! From fabulous flappers to fearsome gangsters, this era has many nostalgic points which seem to instill wonder and excitement. If you want to party through the centuries into the modern era, you might just find your place in time or with your own Oliver Twist!
Heroes & Villains:
Take a unique spin for your party and go with a Heroes & Villains theme to give yourself and your guests a plethora or options. From Indiana Jones to Dracula, Jaws, and Han Solo, the possibilities are endless. With options for couples costumes, and planned groups, there is a thousand ways you can make your grand entrance!
Resolution Party:
Every New Year's hundreds of people pledge resolutions which, ultimately, never come to fruition. With a Resolution party you and your guests can manifest your goals and step into the next chapter dressed for success. From working out, to learning a new skill or hobby, there are plenty of items to help you get the ball rolling while you party on!
Time Travelers Party:
A time traveler's party lends way for century's worth of characters, events, and endless possibilities. Traversing time and space can be an exhausting gig, and those who have seen the past and the future need to party just as much as the next guy. Transform into a dinosaur to stop around to the music, or slide into time as a futuristic sentient robot.
When the clock strikes midnight, ensure your hazy memories of the evening are filled with laughter and fun! You are never too old to get creative and celebrate!