Posted by Madison on May 30, 2018
Coming up on the days of June 2nd and 3rd, the Calgary Horror Convention is coming back again with a variety of guests and events! This convention is dedicated to the Horror genre and those who are passionate about the culture, film, and stories. Held at the Clarion Hotel in Calgary from 11:00am to 7:00pm daily, there will be plenty of time for you to check out all things scary, as well as a few films well you are at it.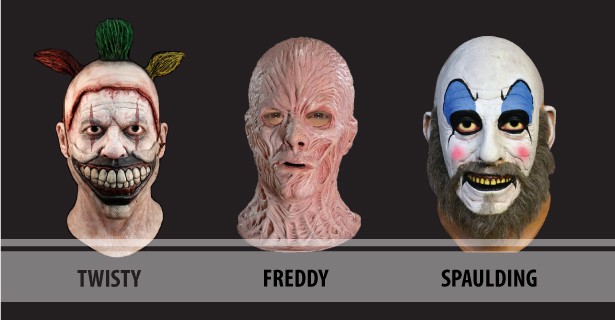 Here at The Costume Shoppe we have a grotesque collection of spooky products, from head pieces to make up and full body licensed costumes. When it comes to latex masks we have a bit of everything, including some classic and fan favourite characters. Twisty from American Horror Story has a stand out appearance which makes him unique and creepy, a perfectly peculiar present day character to dress as. Freddy on the other hand is a cult classic character, making him memorable and recognizable with his scarred and mutated skin. Or if you want a persona that is a bit more theatrical, why not consider Captain Spaulding from the House of 1000 Corpses? With a decrepit appearance and smeared clown-like make up, how can anyone not recognize you?
We also carry a selection of prosthetic pieces, from special effects wounds, to bald caps, and also rotting flesh and animal bites. These pieces are versatile and fun to work with, allowing your creativity to make something absolutely disgusting and fear inducing. To make your outfit and special effects even that much more believable you can blend additional makeup for a realistic appearance. With fake blood in different thicknesses and colors, as well as face paint and spirit gum, everything you need to create your dream costume will be right at your fingertips.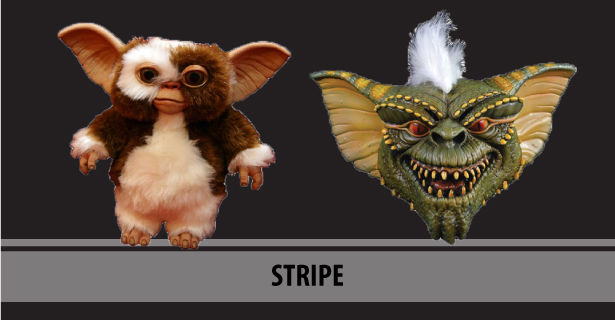 Also, if you enjoy eating or drinking past midnight you can feel free to head to the con with your very own gremlin! With Stripe in both his original and transformed bodies, you can choose which creature suits your style. We even have a large life-sized version of a Mogwai which works as a moveable puppet through use of the wearers arm.
If you are looking for something to do this upcoming weekend, or if you are a diehard scary movie fan, head on down to Calgary's Horror Con for a fun and fear filled experience! Come visit us in the lobby at The Costume Shoppes booth and get into the dark and desolate. You might leave with a new favourite film!