Posted by Rita V on Feb 01, 2016
Fo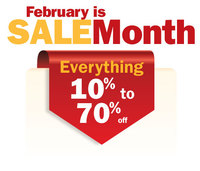 r some people the most exciting thing about February is Valentine's Day (or maybe the Deadpool premiere). Here at The Costume Shoppe though the entire month of February is pretty exciting because it's Sale Month! That's right, the entire month of February is Sale Month here at The Costume Shoppe and you'll find all kinds of deals that you won't get any other time. February has always been sale month here, a tradition worth keeping. We take Sale Month pretty seriously here. We have select items on sale for the first half of the month, different items for the last half, and sales that last all month long!
I bet you are wondering about those all month long sales. For starters: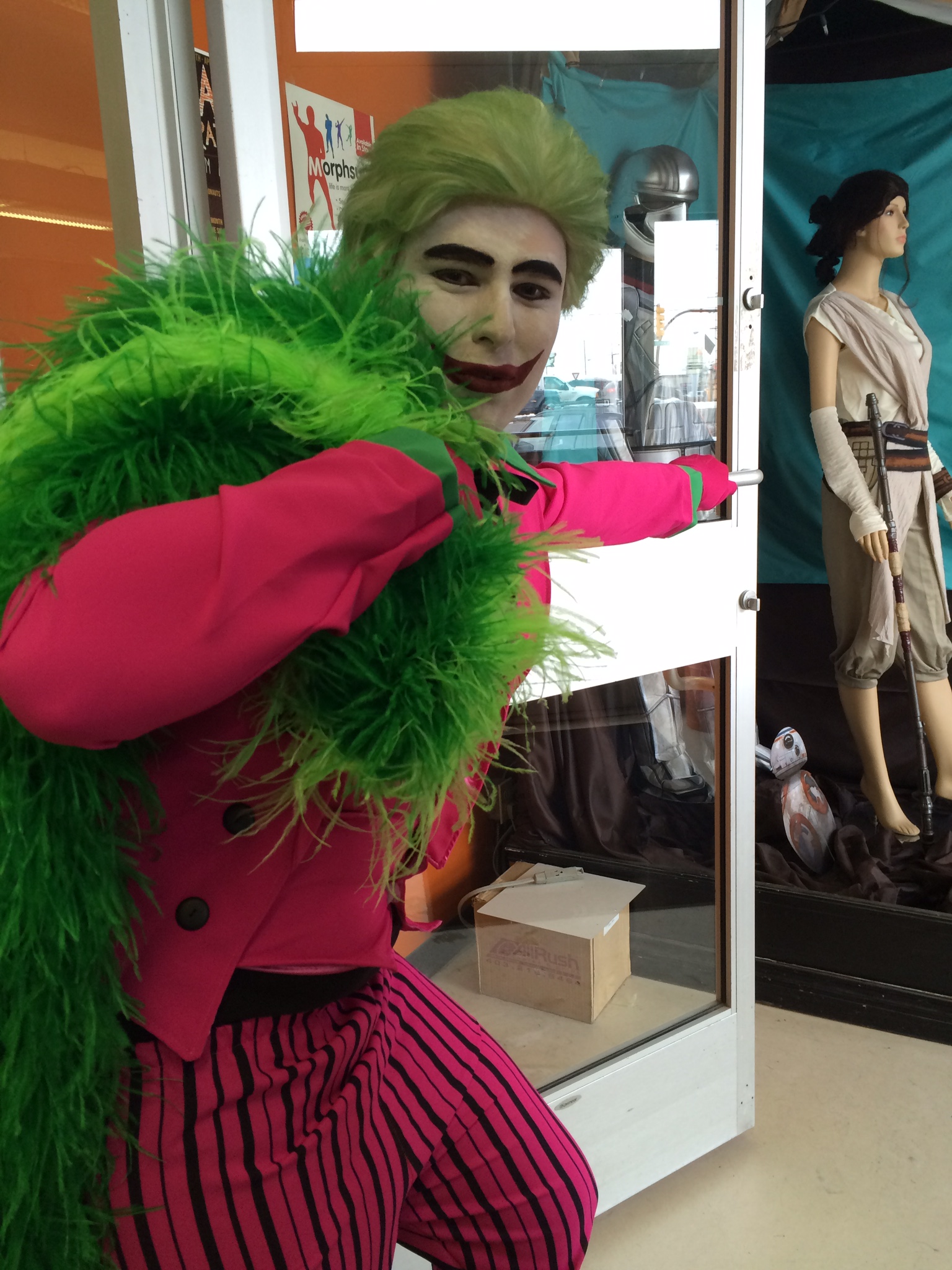 Absolutely everything in the store is at least 10% off for the entire month of February
A large selection of costumes are on for $5 and $10 dollars
A huge selection of costumes are up to 70% off
Selected legwear and pet costumes are 50%
All of our Melissa and Doug sets, including puppets and play sets, are 25% and they make great birthday gifts for young kids.
A large selection of shoes and boots are on for 50-75% off, you can find some pretty fun and funky shoes that are perfect for costumes.
Check out our selection of costume contacts on for $19.97
We have a selection of fun costume glasses and sunglasses starting at $1.97.
In the first half of the month you'll find great deals on lots of great items:
All of our sexy costume kits and animal ear/tail sets are on for 25% off
Corsets are on for 50% off. Just in time for Valentine's Day!
A large selection of our masks are on for 30% off
All our boas are on for 30% off. Even the Joker thinks that it's a steal!
You don't want to miss Sale Month here at The Costume Shoppe! No matter what you are looking for you are sure to find a deal here so come on down and check us out! We are conveniently located on Blackfoot Trail at 42 Ave SE and there is lots of parking on site. For those of you that are Vicinity Rewards members there are no points redemptions during Sale Month but you can still collect points all month long on every dollar you spend and we can sign you up in store easily. So if you are looking for a great deal and a little bit of fun then be sure to come down to The Costume Shoppe this month and check us out!
Check back later this month to see what new deals we have going. You're going to love them!