Posted by Madison on Jul 26, 2018

For over 70 years Kryolan has been supplying the television, film, and theater industries with professional, high quality, make-up. With over 16000 products which are developed by quality chemists, each formula that's formulated is highly pigmented, and long lasting! With a guarantee of top-grade ingredients, and unmatched compatibility with skin, their products are state of the art and meet award winning quality standards.
Here at The Costume Shoppe we are excited to add a wide variety of Kryloan professional makeup to our inventory! Available both online and in-store, these new special effect quality makeup products and applicators open up a world of creativity and infinite possibilities.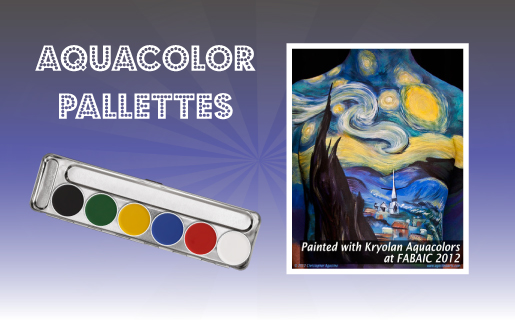 There are a wide variety of different color palettes available at Kryolan, each with their own specialization such as specific formulas for skin, textiles, and more! The Aquacolor collection comes in varying sized palettes, and includes options for both regular and iridescent shades. Being smudge-proof and resistant to most elements that cause wear and tear, these high quality crème colors will give you the ability to create vibrant and creative looks. If you are interested in paints for different applications or for transforming a prosthetic piece, check out the Kryolan Grease Paint or Dermacolor palette!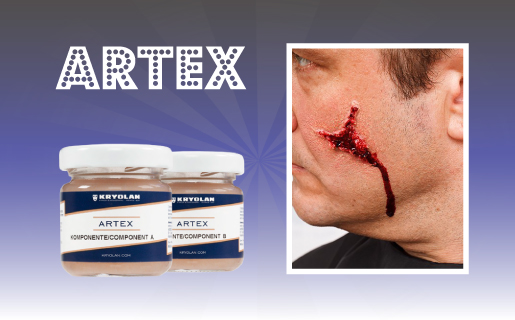 Wold renowned for their special effects products, it's no surprise that Kryolan has a wide variety of items for creating wounds and other 3D skin effects. Kryolan Artex is one of said products, and is used to mold and shape the material into appliances such as cuts or scars. Two different compounds are mixed together to create a compound for quick molding and application. Other related items include liquid latex and F/X Wax by Kryolan Makeup. After these products have been set and fully dried, paints and colors can then be added to complete the desired final effects.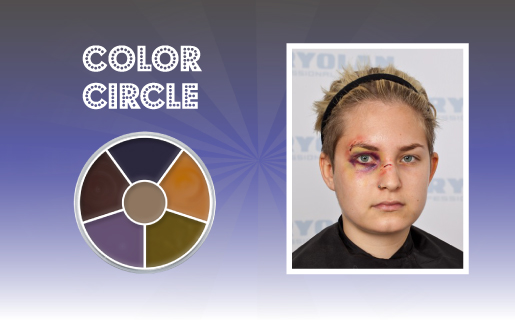 If you are going for gore, or realistic injuries, the cream color circles by Kryolan creates unmatched simulations of bruises, burns, and discolorations on the skin. With a variety of different color blends for a variety of effects from Old
Age make-ups, to Zombie creations, the possibilities are endless when it comes to thee supracolor cream paints. Just make sure to set your final products to ensure a smudge-proof and resistant finish.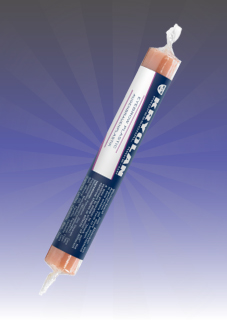 Although a wide selection of Kryolan's line is focused around the SFX industry, many of their products are also suitable for casual day-to-day wear, or other beauty related make-up
applications. One example of this would be blocking out the eyebrows using wax to create a clean slate, thus making the process of producing a stage ready look that much
easier. Other products such as concealers and natural colored palettes allow for full coverage and accurate color matching, giving you a seamless transition from natural to enhanced skin.
A popular related item is the TV Paint Stick which comes in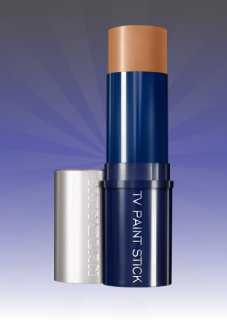 more than 250 different color blends
allowing for a truly unique and personalized make-up
experience. With even more when it comes to different sized brushes for precise and blending abilities, as well as cleaners and removers, Kryolan Makeup will have all your bases covered. We are very excited to add this amazing brand to our repertoire, and are looking forwards to seeing all of the amazing projects and pieces that the future will bring!
.