Posted by Madison on Jul 21, 2018

The time is almost here! Find your acceptance letter and prepare to begin the journey of a lifetime this July 29th! The Calgary community of Kensington is hosting a Fantasy Faire, which is an evolved version of the Kensington Diagon Alley event. Witches, wizards, and magical beings alike are welcome to participate in a series of fun games, activities, and performances! From Quiddich games, to chess, and costume contests there will be something for everyone to participate in. Over forty vendors are also participating, giving you plenty of stores to find exactly what you need to start your Hogwarts adventure!
If you are already thinking about what you are going to wear, don't fret! We have a large repertoire of Harry Potter themed costumes and accessories, allowing you to customize the perfect look to window shop and practice magic in.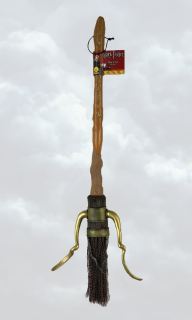 Which house are you hoping to become a part of? Choose a robe
from Slytherin, Gryffindoor, Hufflepuff, or Ravenclaw and represent your favourite historic group
of Hogwarts witches and wizards! With a wide selection of cozy scarves and hats for each house as well, regardless of the season you will be prepared to cross the snow covered school grounds.If you are considering participating in one of the tournaments, make sure not to leave home without your own Quiddich Broom! It's just like riding a bike, but without the wheels. And with your very own wand from Ollivanders, you'll be prepared for just about anything else the day will throw your way.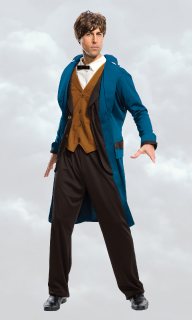 Bringing the whole family? We have children sized Harry Potter costumes and adult sized outfits, including some of from the Fantastic Beasts film! And with accessory options such as Harry's infamous glasses, the sorting hat, and snazzy ties, even those in summer wear can sport something festive! the iconic characters, such as Newt Scammander
If you cant make it out this weekend, keep tabs on some of the other Harry Potter themed events this summer has to offer! Down at Hudsons Shawnessy location they will be holding a Harry Potter Trivia night on July 30th at 7:30 pm! The next night on July 31st there is another trivia event being held by DatenightYYC, starting at 7 pm at the Brentwood Jamesons!
Then, heading further into August there is a Jarry Potter Movie Trivia gathering at Hudsons Crowfoot staring at 7:30 pm and featuring fun prizes. For a more exciting themed party, on August 25th a Harry Potter Club Crawl is being hosted downtown by dart frog events.
Stop by The Costume Shoppe and grab the gear you need for a magical and mysterious night out!