Posted by Madison on Mar 17, 2018
Easter is a well-known holiday filled with chocolate, easter bunnies and prayer! Also called Resurrection Sunday, this holy day celebrates Jesus returning from the dead after his crucifixion. Though historically religious, people of all beliefs celebrate this well known holiday all over the world!
When most people think of Easter the first thing that comes to their mind is the elusive Easter Bunny! Originally fabled among German Lutherans the 'Easter Rabbit' provided a similar service as Santa Claus! Judging children based on their good or bad behaviour, the Easter bunny would carry and deliver candy, toys, and eggs to those he deemed worthy.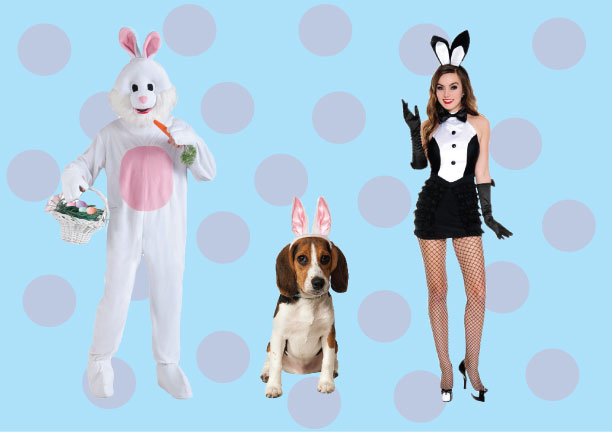 In Calgary and the surrounding area there are plenty of events you can hop on down to this April 1st! If you love to shop, the CORE shopping centre has you covered with the #COREeaster egg hunt for vouchers, gift cards, and prizes! Meanwhile, down at the Calgary Zoo their yearly Eggstravaganza gives families interactive events, treats, and of course, Easter Bunnies and cute critters!
If you'd rather explore or settle down for an Easter Sunday meal, there is a special brunch in Kensington at Vero Bistro and other fun filled activities during the Easter in Kensington event! Whether you are celebrating with your family, or heading out to experience a new event with friends, there are plenty of costumes and accessories to help you fully display your holiday spirit! From Easter Bunny Costumes, to religious gowns and whimsical easter bunny accessories, there's bound to be something to put a hop in your step! Just don't forget to bring a basket to carry your goodies!
If you are looking for a unique over the top outfit why not consider letting our rental department at The Costume Shoppe put something together for you! With plenty of Easter Bunny costumes, you'll be ready to celebrate in style just in time for the holidays!