Posted by Rita V on Mar 02, 2016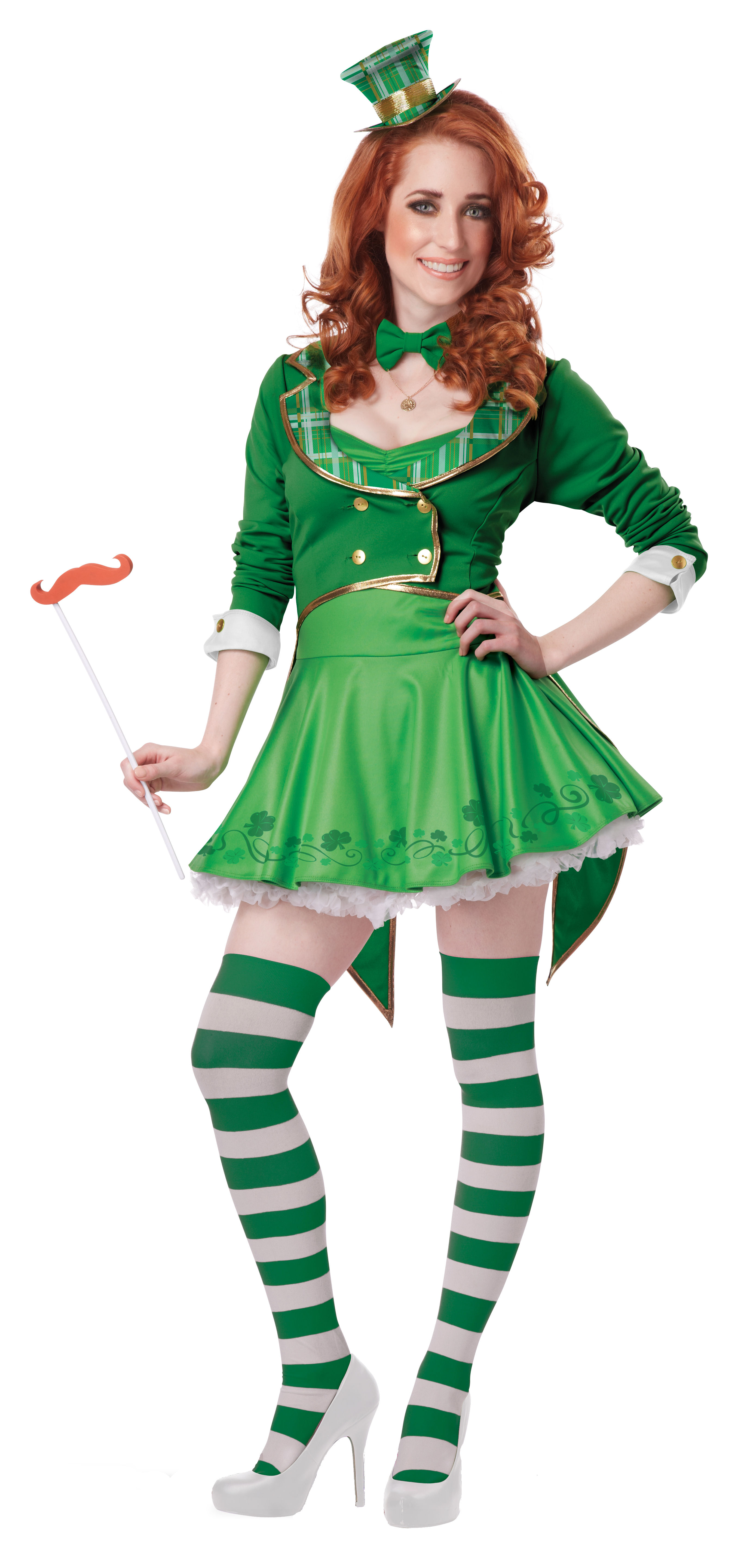 Whether or not you're feeling lucky, St. Patrick's Day is a great day to go out and have some fun! Whether you are just having some family fun, grabbing a few drinks with friends, or heading out on a full-fledged pub crawl, we have everything you need for a great St. Paddy's Day here at the costume shop.
Bring some luck to your celebrations with a fun Lucky Leprechaun costume! We have some great Leprechaun costumes for both ladies and men that are sure to impress at any St. Patrick's Day party. If you don't want to go for the full costume then check out or selection of great accessories! We have a great selection of St. Patrick's Day themed accessories. If you just want to top off your look then check out a leprechaun top hat, we have mini hats to large oversized hats! We also have several Irish themed hats and even hats with attached red hair or beards. You can always add to your St. Paddy's Day look with an oversized green bowtie or tie, or even some green suspenders. For those that just want a little flair we have some fun St. Patrick's Day buttons and necklaces to add to your look.
So add a little green and a little bit of luck to your St. Patrick's Day with something awesome from The Costume Shoppe. Don't let the wee leprechauns' have all the fun!