Posted by Rita V on Jan 29, 2016
Make your Valentine's Day one to remember this year with an awesome costume from The Costume Shoppe. If you are looking to make this Valentine's Day even more special with a proposal to that special someone, then we have you covered! We have a great selection of costumes in rentals and purchase that make for great and memorable proposals.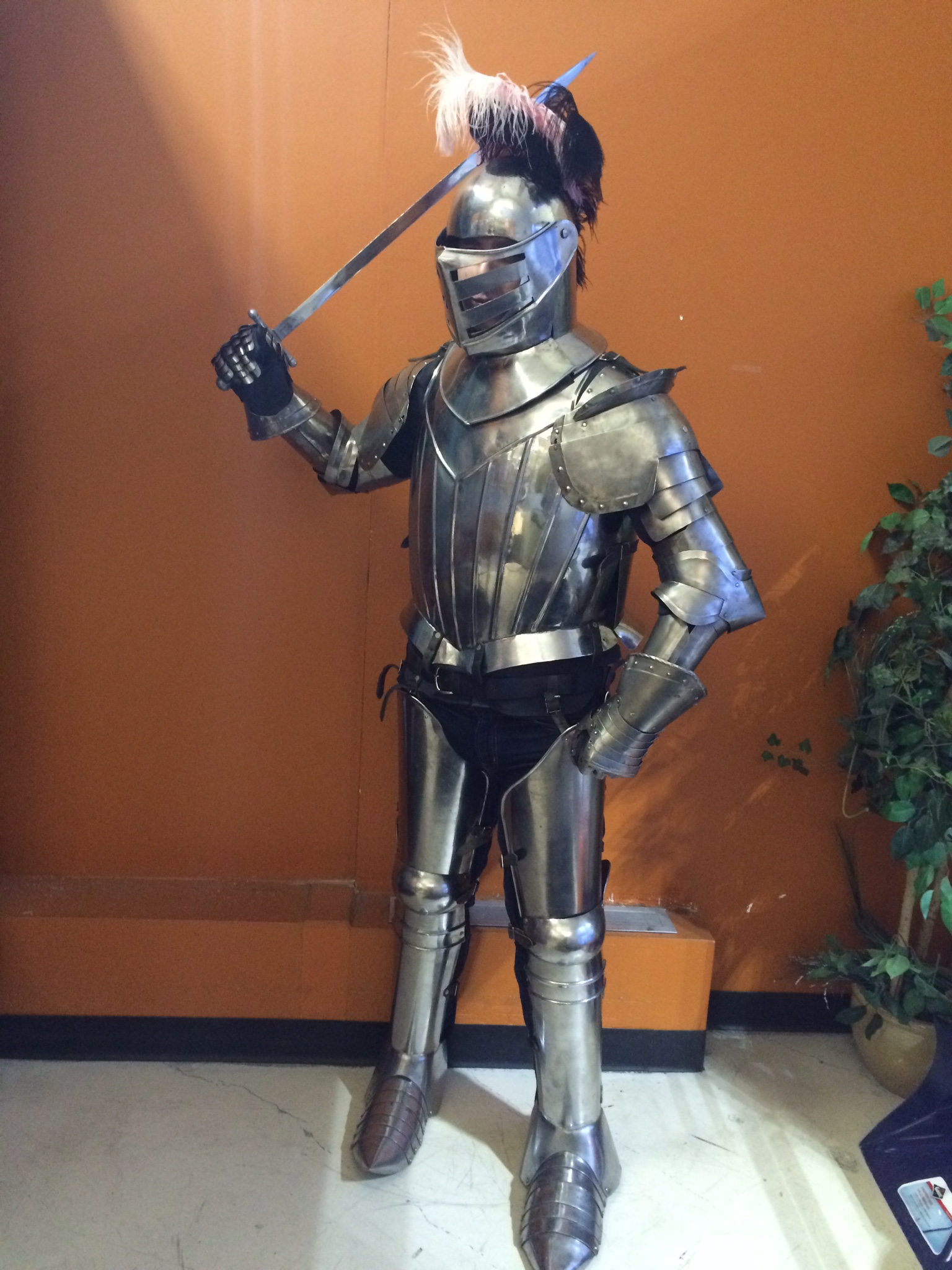 Every girl dreams of being swept off their feet by their Knight in Shining Armour. We have you covered with the beautiful suits of armour available in our rentals. These suits of armour are beautiful craft pieces made by an expert and certain to make you look like the prince of their dreams. The suits of armour are our most popular costume for proposals. So win your maiden's heart this Valentine's Day with this amazing proposal idea.
If being a Knight isn't your things then we have a huge variety of other costumes that are sure to impress just as much! Indulge your loved one's (and your own) geeky side by proposing as a favorite character or superhero. We have amazing costumes, like Batman and a Tigger mascot, that have made dreams come true with some fun and unique proposals. Let your imagination go and let us help you find the costume to make the proposal of your dreams come true!
Don't worry if you aren't quite ready to pop the question this Valentine's Day, we still have a great selection of costumes to make your day memorable. Whether you want to pick up a sexy costume to impress that special someone or are heading out to a party and need a fun couple's costume, we have you covered! With our large variety of costumes we have something for everyone to help make their Valentine's Day dreams come true.