Posted by Madison on Aug 18, 2018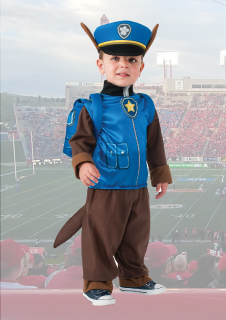 With the end of the summer season in sight, squeezing in some quality family time can become a priority before school begins and schedules get tight. On August 25th McMahon
Stadium is hosting a Family Day themed game event, making this the perfect opportunity to gather your youngsters and enjoy the game together!
Be sure to arrive early to spend time enjoying free admission to a pre-game family tailgate party! Starting at 11AM on the South Practice Field at McMahon stadium, there will be appearances of popular tv show characters to excite your children and get them riled up for the game! There will also be additional activities, such as interactive inflatable pieces, catchy tunes, good food, airbrush tattoos, and much more!
If you want to make this outing even more special, consider giving your child the option to dress up and attend the party as their
favourite character! Here at The Costume Shoppe we carry a wide variety of different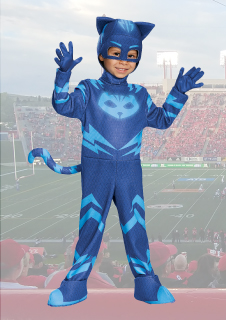 children's costumes and accessories, making it easy to put together a unique and special ensemble! They might even
match with some of the special guests! From different Teenage Mutant Ninja Turtles for the older crime fighting youngsters, to newer superhero additions such as Catboy and Owlette, there are plenty of options to choose from. Even toddlers can join in on the festivities with our licensed Paw Patrol costumes!
For the supervising adults, you could choose to match your youngsters, or go in your own customized ensemble! If less is more for you, perhaps consider adding the classic black strips under your eyes using body paint, allowing you to show your passion for football! Other simple accessories such as headbands and masks allow for a comfortable wear, and an easy removal at the end of the day.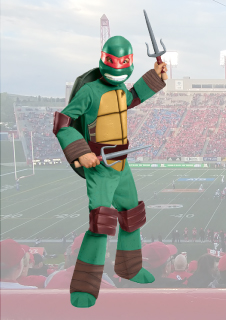 Turn the end of the month into a fun party with your family, and make memories at the Family Day themed McMahon Stadium game and tailgate party! We hope to see you there as the Stamps take on the Blue Bombers this August 25th!