Posted by Rita V on Nov 13, 2015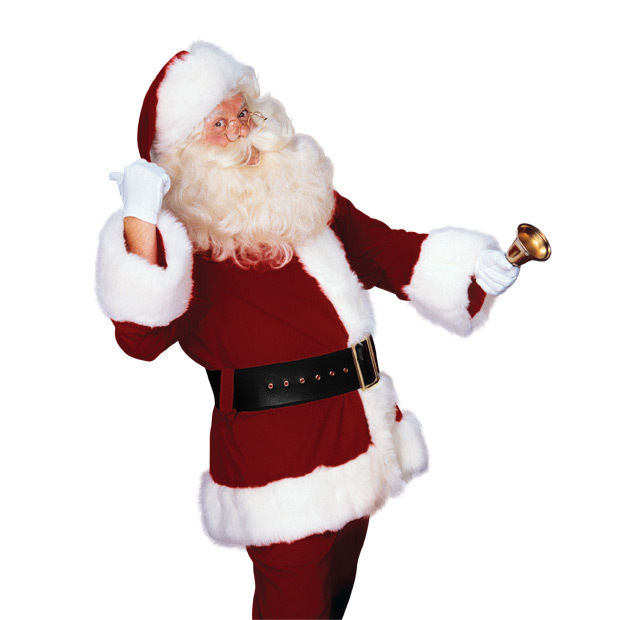 The holiday season is upon us and soon the days will be filled with all sorts of holiday events in Calgary. No holiday character is more popular in the holiday season than Santa Claus. You can make your next holiday event a memorable one with a Santa Suit rental from The Costume Shoppe. Our rental suits are perfect for all kinds of holiday events. They work great for corporate Christmas parties for kids or adults, charity holiday events, a visit from Santa to a senior's complex, school, or hospital. All our suits look great in pictures with Santa, so go ahead and set up a photo booth! Or maybe you'd just like to surprise the kids or grandkids on Christmas Eve or Christmas morning with a visit from jolly ol' St. Nick. No matter what event you are planning our Santa Suit rentals are an easy way to get everything you need for a complete St. Nick!
Call now to book your Santa Claus: 403-571-2466
Or send your request by email: info@thecostumeshoppe.com
There are a lot of reasons why people choose to rent a Santa Suit for their holiday events instead of buying one. While investing in a Santa Suit is not a bad idea, what happens when next Christmas rolls around and you can't find it? The case of the missing Santa Suit happens more often than you would think and it can leave companies or events in a bind. There is also the issue of upkeep and maintenance of a Santa Suit and all its accessories. Do you really want to wear the same beard as last year's Santa Claus? Renting a Santa Suit is one way to avoid these kinds of issues. You'll have your Santa Suit ready when you need it and you can be assured that it will be clean and well taken care of between rentals!
We have four different price points for our rental Santa Suits here at The Costume Shoppe, $154.99, $164.99, $174.99, and $184.99. All these rental Santa Suits include everything you need for a complete Santa Claus.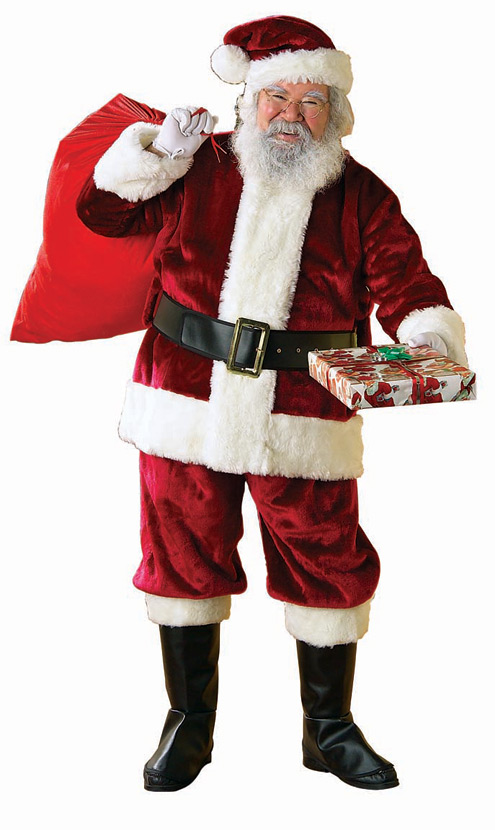 All Santa Suit rentals include a Santa hat, jacket, and pants, a Santa wig and beard, white gloves, boot tops, belt, and of course some jingle bells. Let us know if you'd like some Santa glasses and a Santa sack as those can be added on with no charge. We also have Santa belly stuffers for our Santa's that aren't quite Santa sized that canbe added on for $15. The belly stuffer is designed like an umpire vest and adds that Santa like size from the shoulders down to the belly.
Are you ready to rent your Santa Suit? Our Santa Suit rental process is easy! Give us a call and let us know the date of your event and the jacket size of your Santa and we can book you in. All Santa Suit rentals do require payment in advance. It is very important to know the jacket size in inches of your Santa as we have a variety of different Santa suits and they are all Santa sized, running a little bigger than your average clothes. No fitting session is required for our Santa Suit rentals, pick your Santa suit up on the day of your event and return it the next day. We do offer extended rental rates if you need your Santa Suit for longer than a day, give us a call if you'd like to know more. We clean and prep all our Santa Suits between rentals so you can be assured you are getting a clean and ready suit.
We are conveniently located at the corner of Blackfoot Trail and 42nd Avenue in Calgary. Easy to find, easy to get to and easy to park!
Santa Suit rentals are a great way to make your holidays memorable. Our complete Santa costumes are perfect for any holiday event. Give us a call to find out more or to book your Santa Suit!
Call now to book your Santa Claus: 403-571-2466
Or send your request by email: info@thecostumeshoppe.com