Posted by Madison on Sep 04, 2018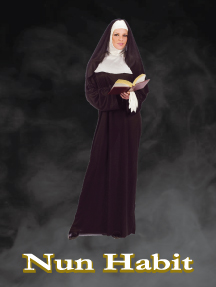 In recent years the horror movie genre has grown into an industry based around in-depth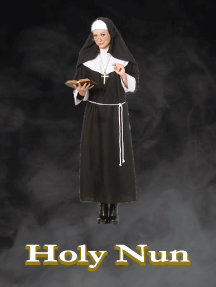 stories lines and captivating creatures and characters. When the Conjuring came out, a new cinematic universe of narratives was born, ultimately leading us to this new addition coming out early fall. On the seventh of September 'The Nun' will be released in theaters all across North America!
The movie takes place in 1952 Romania where a Catholic Priest and his novice and sent by the Vatican to investigate a mysterious suicide. Are you prepared to test your faith in the face of a demonic entity? If you find yourself intrigued by the unsolved mystery and wish to delve deeper into this fear filled world, why not plan out your own 'The Nun' costume for this year's upcoming Halloween!
In our extensive collection we carry a couple varieties of Nun habits and gowns to keep you looking modest and holy underneath all the supernatural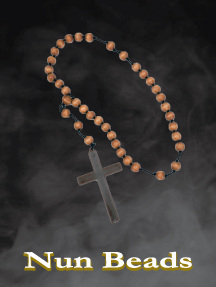 gore. The Deluxe Holy Nun Halloween Costume comes with a headdress and belt as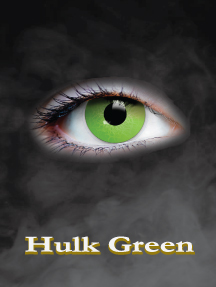 additional accessories, while the Mother Superior Nun Habit Costume instead includes gloves. Complete the religious side of your transformation with a set of Nun Beads with a Cross to truly add authentic and realistic details to the final ensemble.
For a piercing stare that will steal souls, the Primal Contacts have a wide variety of styles to browse through and consider. In the film the demonic nun has vibrant yellow-green eyes making the Hulk Bright Green Contact Lenses a perfect alternative. If you want those irises to really pop, consider also applying some makeup and paint, making your skin go from warm and lively, to dead and colourless. Ben Nye's Monster Makeup Wheel is an affordable SFX palette that has just about every color and shade you'll need, allowing you to apply white to your face for a paler complexion, and formulate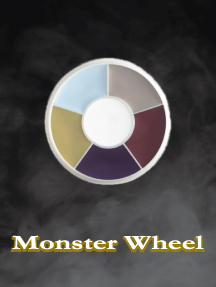 realistic veins for a sickly look. For a touch of black for darker shading, the Mehron
Paradise AQ Body Paint in Black is small, compact, and transportable.
But, in order to really sell that 'undead' evil entity look by adding a touch of Mouth Blood to your sharp, unhuman, fangs. With a pleasant taste and a realistic looking and feeling formula, everyone will be horrified when you open your mouth to cackle.
October is fast approaching, and in no time you will be marking down parties and events in your calendars. Don't wait till the last minute to get motivated! Whether you take inspiration from The Nun, or some of our other costume themes or genres, here at The Costume Shoppe we will help supply you with everything you need.