Posted by Madison on Aug 28, 2018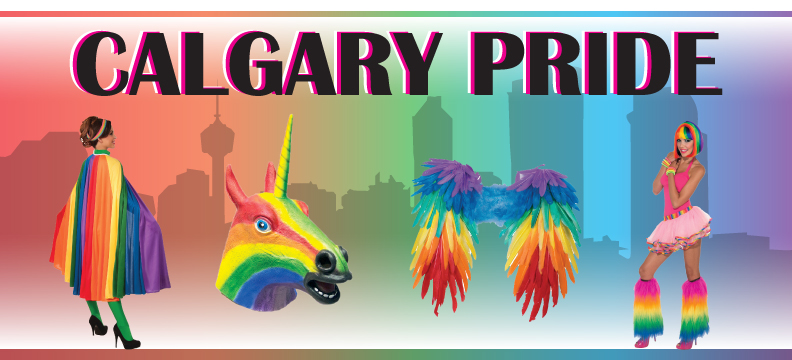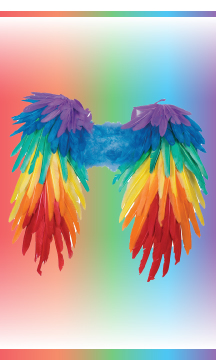 This September 2nd marks the twenty-eighth annual Calgary Pride Parade, joining a schedule of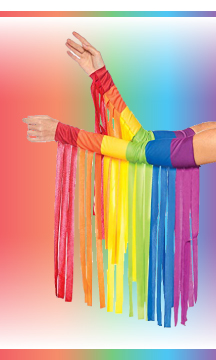 events and activities that encompass the entire city! Starting at 11:00AM the parade takes place downtown, bringing with it a flurry of rainbows, smiles, and excitement with it. The parade welcomes non-profit organizations, small or large businesses, political parties, unions, politicians, and more all to come together to participate in a celebration of the cities diversity!
Whether you are planning on attending the Parade, Pride in the Park, or one of the pride patio parties, making sure you look your best will also ensure you feel your best. Here at the Costume Shoppe we have prepared for all of your last minute outfit needs, making representation and style a worry of the past.
If you enjoy feeling the air ripple around you while you walk, consider one of our rainbow patterned capes to help you stand out among the crowd. While, for those more interested in fun whimsical pieces can wear a set of wings, a latex horse mask, or even furry unicorn hooves!
Some of our newer Pride accessories are quickly becoming employee favourites. One such product is the Rainbow Fringe Arm Pieces, featuring a full sleeve with stripes of colours each connecting to long dangling strips of fabric. Or, if you are
more magical than mundane, the Rainbow Pride Star Wand will focus your energy and charm. Even your pet can join in on the fun with the Rainbow Pride Pet Cape, giving them the spotlight on your adventures around town!
Treat yourself to a cornucopia of color and excitement this PRIDE, leaving you with life-long memories and stories to tell.