Posted by Madison on Jun 26, 2018
This upcoming weekend marks the beginning of July, and with the first of the month comes the highly anticipated event of Canada Day! With celebration preparations in the works, it's only natural to be thinking ahead and wondering where to go and what to wear!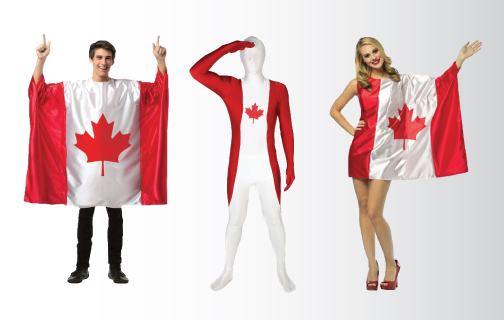 In the Calgary and surrounding area plenty of activities will be going on to keep you busy! On Stephen Avenue a Celebration & Art Walk will be happening, featuring music, crafts, and local art. All proceeds will be donated to those living in poverty. You can also hit up Prince's Island Park for a Powwow & Indigenous Showcase for live performances, and artisan market, and more! Also, don't forget to stay up for the fireworks!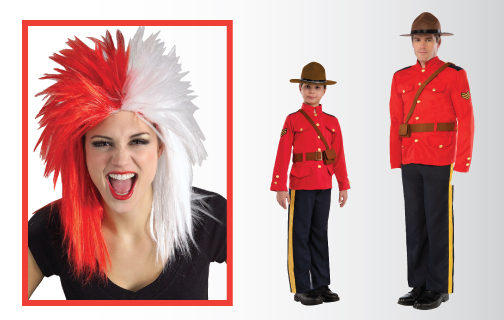 Here at The Costume Shoppe we have fun costumes and accessories suitable for a red and white extravaganza! You can't go wrong with a Canadian Flag outfit, and with men and woman options matching will be a breeze. If something more 'full coverage' is your thing, why not slip into a Canadian Flag Morphsuit and turn your body into a patriotic symbol! We even carry Mountie hats and Mountie costumes for adults and children if you want a more professional persona. And with added colorful wigs for those not wanting to alter their outfits, everyone can celebrate in style!
No matter what you decide to wear, make sure to honour our country and head on out with your fellow Canadians! We hope to see you out there!