Posted by Madison on Jul 06, 2018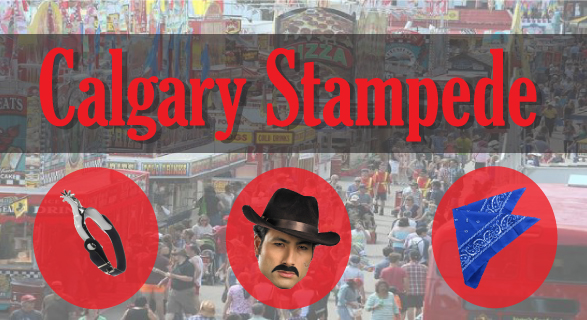 Now that July is in full swing, it wouldn't truly be an Albertan summer without the annual Calgary Stampede celebration! After the ever growing parade which took place on the morning of the sixth, the grounds are now fully open, paving way for the crowds to filter in. With fair rides, unique snacks and food, and fun tents and activities, there is something every person will enjoy! And if you love the rodeo, there are competitions and events going on every day to give you non-stop action!
If you are planning on venturing out with friends and family, why not consider adding a western touch to your outfit? With official dates between the 6th and the 15th there is plenty of time still to plan your new aesthetic and experiment with different looks. If you're in need of some inspiration or additional products we have you covered here at The Costume Shoppe with a few vital and fun western pieces!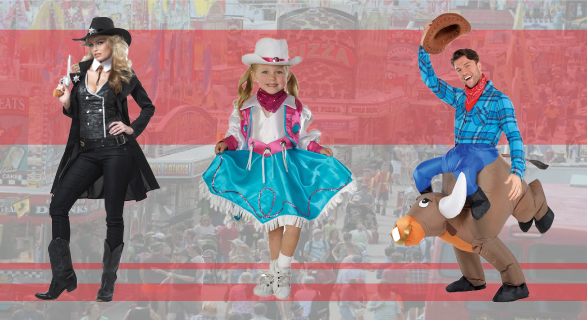 Depending on what kind of cowboy you'd like to be, there are plenty of accessories and costumes to suit your needs! With a variety of cowboy hats, bandannas, and western gear, an quick addition to your ensemble is quick and painless. If black is your only color, something like the Ladies Round 'em up Gunslinger Sherriff costume will have you looking intimidating and sexy. Or, if you are aiming for a more humorous outfit for a memorable outing why not go with the Inflatable Bull Rider Costume? With a built in fan and an optical illusion of sorts, this outfit has everything you need to bring the laughter. For the youngster's eager to hit to grounds, we have something for them too! Outfits like the Cowgirl Rodeo Princess will bring a fun pop of color and give your child an outing they will never forget!
Learn a bit about our roots and enjoy a week of fun festivities with the Calgary Stampede! We hope to see you out there!