Posted by Madison on Aug 24, 2018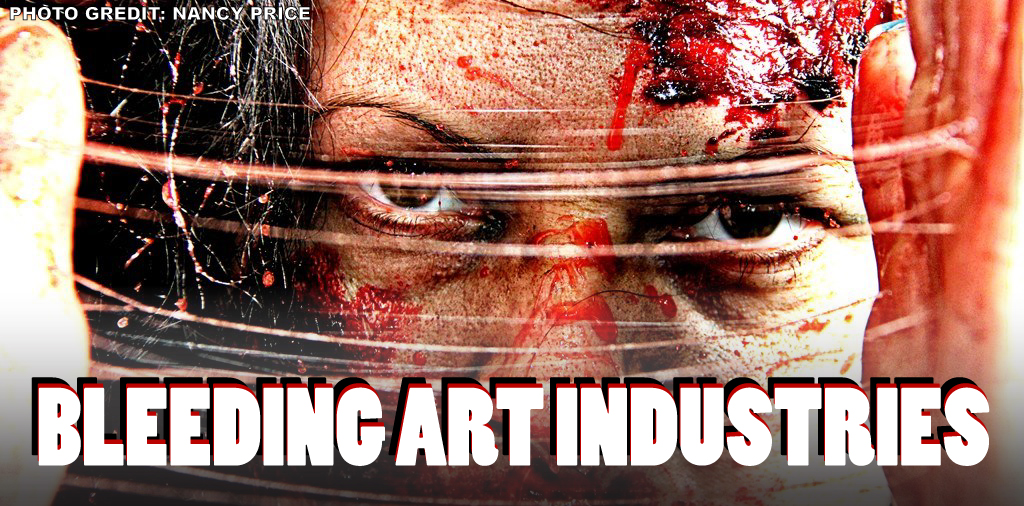 While browsing our website for fun special effects makeup products you'll quickly notice our stand-alone section for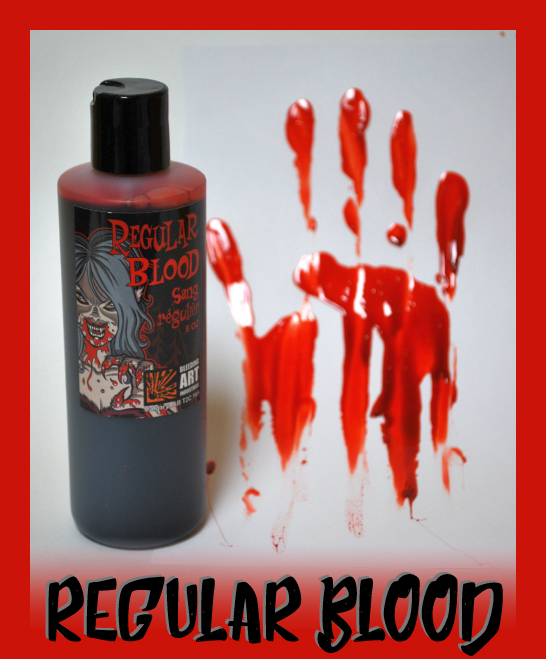 Bleeding Art Industries.This unique award-winning Calgary company has been creating practical special effects for film, TV and stage productions in Alberta and around the world for over 15 years. Their special effects makeup products have been used in films and TV series like The Revenant, Hell on Wheels, Heartland, Fargo, Wynonna Earp, at YouthLink Calgary Police Interpretive Centre, and for military and medical training. Their quality is second to none!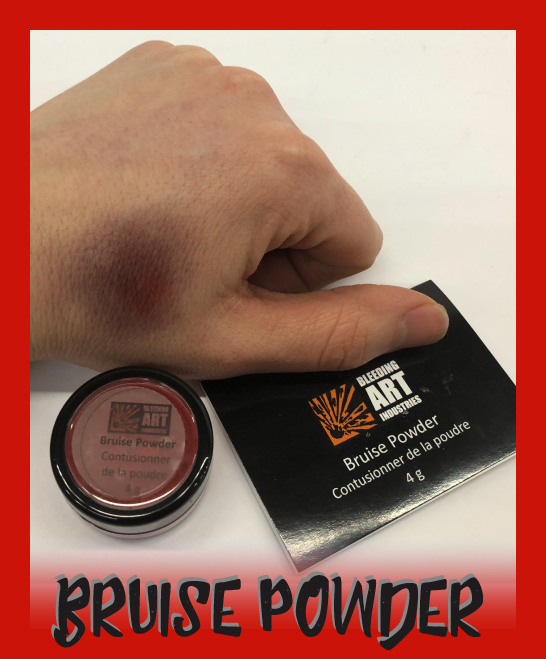 We were thrilled when we were able to offer our customers those same products at very reasonable prices. There are 4 different types of Bleeding Art Industries Blood: Regular, Fresh (a bit brighter colour), Aged (great for zombies) and Mouth (safe for use in and around the mouth). They're known for their washability – no nasty pink or orange stains on your skin or clothing!
Their Blood Jam is a thickened paste that works perfectly as a coagulated blood in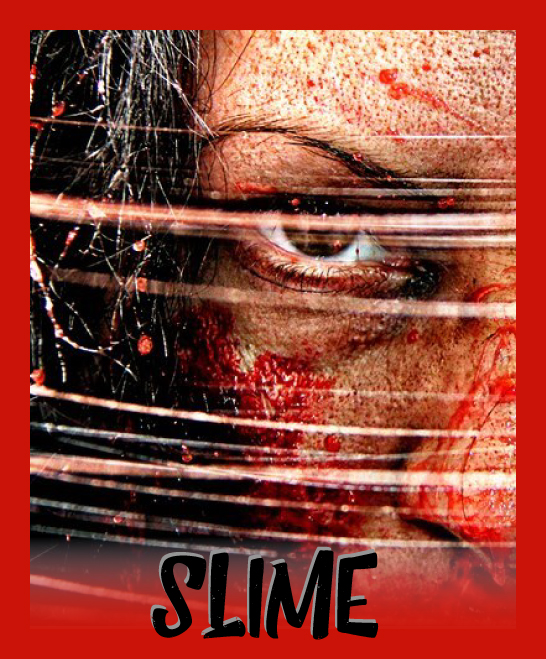 wounds and their Bruise Powder is a very unique product - only a small amount is needed to create very realistic bruises. As you press it gently into the skin it darkens in colour and adheres to the skin for hours, though it is easily washed off with soap and water. Other fun stuff like their Slime mixes with any of their bloods for the perfect gory ooze effect.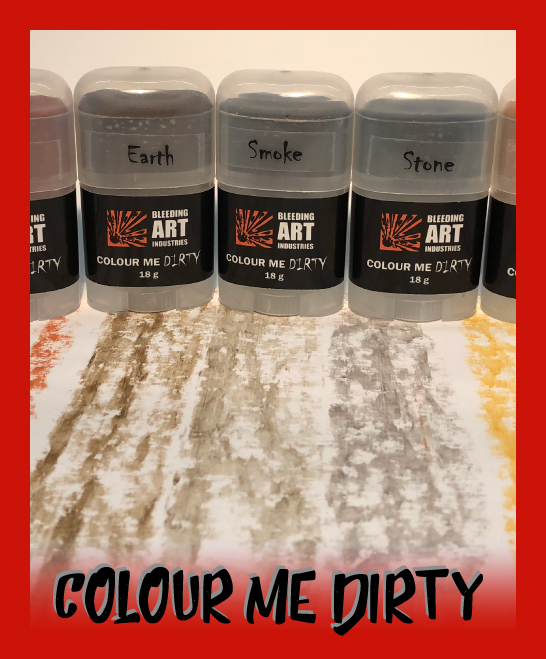 And for those of you who like to play with your costumes – distressing and aging them for the best Walking Dead effect, Bleeding Art Industries Colour Me Dirty Sticks are great for applying the perfect amount of colour to zombify any outfit.They come in 7 different colours and are packaged in an easy to use 18 g container with a twist up applicator.
We also carry Bleeding Art Industries specialty products like rubber glass shards and liquidlatex.
If you want a professional edge to your special effects makeup Bleeding Art Industries products are the right choice for many reasons. Their products are hand-crafted in small batches using non-toxic ingredients, and are stored in recyclable containers that are priced competitively too!
If you're in Calgary and are able to visit our store, our new Master of Makeup Amilee would be happy to demonstrate any of their products for you. Who knows what you might be inspired to create?