Dia De los Muertos - Honouring the Dead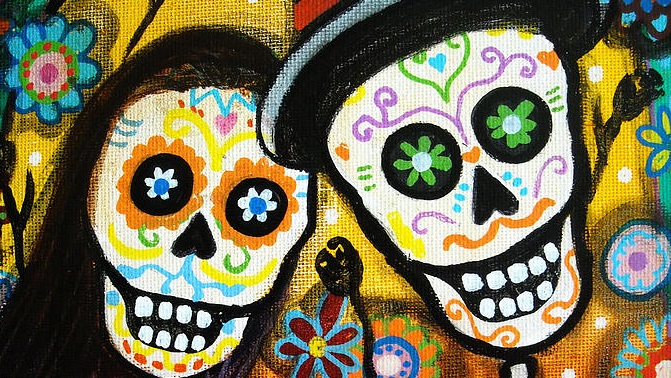 The traditional Mexican, Central and South American tradition of Dia de los Muertos starts on October 31st and continues through November 2nd. In Mexico it is a national holiday. The holiday revolves around honouring the dead and helping support their spiritual journey.
Here, in North America, the gorgeous styling and bright colours find their way into Halloween costumes and November celebrations. The most recognizable aspect of this traditional look is the Sugar Skull, bright and colourful with flowers and ornate decoration. Traditionally, these skull are made of candy, chocolate or sugar and given as gifts to the living and the dead! This iconic look is fun and easily created with makeup or even a mask.
If you are looking to celebrate Day of the Dead (Dia De los Muertos), you need look no further than right here, at The Costume Shoppe. You can find Day of the Dead costumes, Dia De los Muertos temporary tattoos and makeup and all kinds of great accessories to create your own unique look.