Posted by Madison on May 09, 2018
Now that the Comic Expo has come and gone it is time to set focus on the next exciting event! And on May 18th through the 20th Calgary's Premier Anime Festival, the iconic Otafest, is coming back once again! With plenty of exciting guests, events, and competitions, now is the time to start shopping for everything you need. Here at The Costume Shoppe we have a wide selection of accessories and costumes you can use, repurpose, and personalize to create your own unique vision or cosplay.
Sometimes it can be hard to come up with the perfect outfit or even character to cosplay. For a little bit of inspiration we have created a few ensemble ideas to help get those ideas flowing!

Annie from Leauge of Legends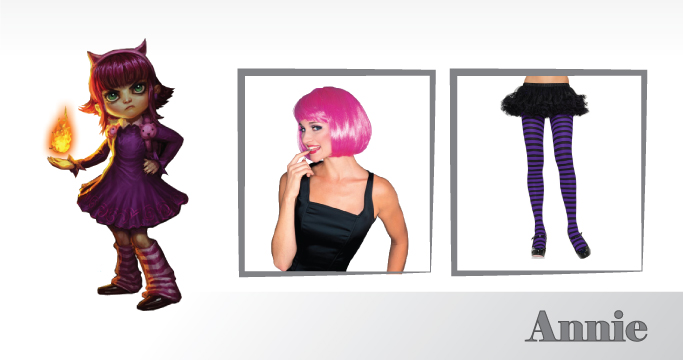 Born on cursed ground by two powerful mages, it is no surprise that Annie came into this world with unimaginable power. With Otafest around the corner, imagine the fun you can have skipping down the halls with your stuffed bear in tow? We have plenty of options for her adorable cat-ear headband, and pink wigs to give you her cute innocent bob hairstyle. All you need now are a pair of striped leggings or leg warmers, an adorable purple dress! Oh, and don't forget your stuffed bear Tibbers.

Sailor Moon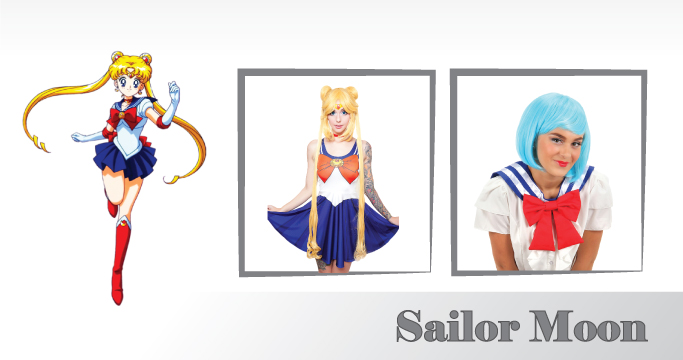 A childhood classic, and fan favourite, Sailor Moon is as iconic as it is colourful! Why not jump into the shoes of Princess Serena and watch those around your light up with nostalgia and joy. With our Rockstar Brand wig specifically made for Sailor Moon Cosplays, it will be easy to piece together your outfit and step into the spotlight. Grab one of our anime style collars to set the aesthetic, and top it off with a pair of Manga Contact Lenses and a pair of stunning false eyelashes to create the large anime-eye look.

Monkey D. Luffy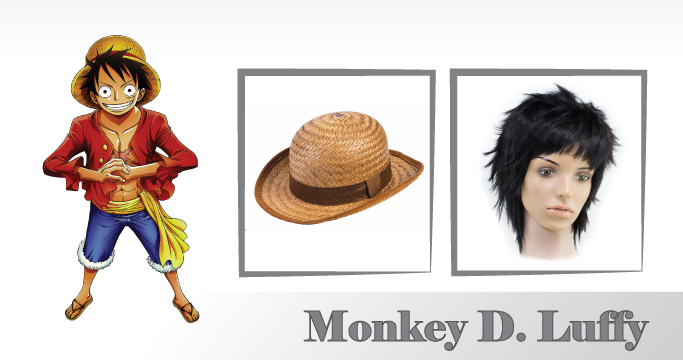 Both published as a manga and an anime, the show One Piece is visually stunning, humorous, and filled with amazing stories. Why not cosplay as Monkey D. Luffy this year and watch as fans emerge from the woodwork to praise you on your outfit! Take one of our Black Jett Arda wigs and pair it with a straw bowler hat in order to look the part. With one of our Mehron makeup products you can easily create the iconic scars on Monkeys body, making you authentic as you are rubbery.

McCree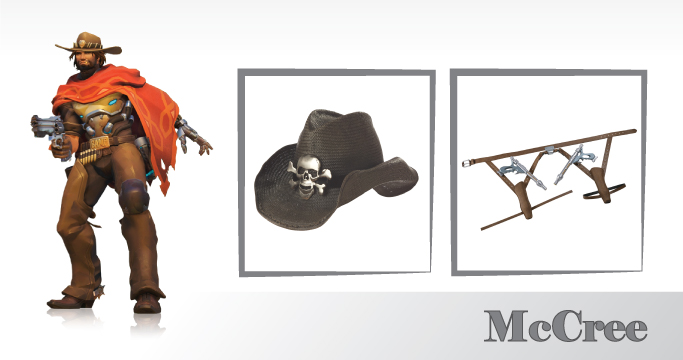 As a former member of the Deadlock Gang, and current member of Overwatch's Blackwatch, McCree is definitely a man who gets around. This fan favourite persona if voiced my no other than the talented Matthew Mercer who is attending this year's Otafest as a guest! Why not pay homage to both and take on his western style? There's no way you won't be recognized! With plenty of cowboy hats to choose from, don yourself with a red cape to represent his scarf and grab your pistol to be prepared. With other elements such as a fake cigar and faux leather holsters available, your transformation will be swift and painless.

If you are planning on attend Otafest this year, come visit us at The Costume Shoppe's booth and show us your final cosplay ensemble! With plenty of competitions, panels, and events to attend this is a festival you don't want to miss! Some examples of the events include an AMV Contest, an Art Contest, and Cosplay Contests!